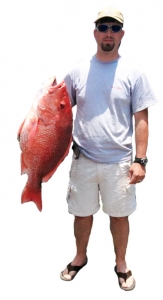 The season for keeping red snapper has come and gone but the gag grouper season is now open through November.
We are also awaiting the opening of Amberjack season on August 1.  There has not been a published end date, but we are hoping to get through the end of August.
There is still plenty of good fishing to be done from grouper and amberjack as well as offshore fishing for marlin and tuna so give us a call to schedule a trip today.